The first stop for all things off-road
Image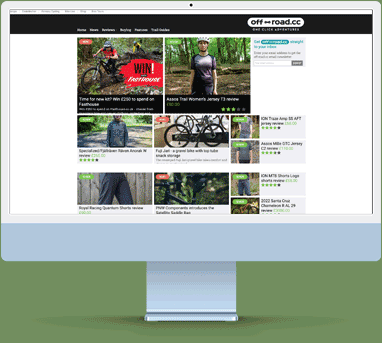 What we're all about
Here at off.road.cc, we aim to be the UK's number one buying advice resource for anyone who wants to ride their bike in dirt, whether that's gravel riding, enduro racing, disappearing into the wilderness on a bikepacking adventure or simply messing around at their local woods or trail centre.
As mountain bikes continue to evolve in numerous different directions, getting lighter, stronger and faster than ever before, they're offering more fun and excitement to riders of every level. The huge boom in electric mountain biking also means even more riders than ever can access the sport and explore trails all over the country.
Gravel bikes continue to expand their fan base due to their versatile nature, with the poor conditions of our roads inspiring more drop-bar riders to leave the tarmac and explore. Since our launch we have seen a lot of changes and there are many more to come.
Headline traffic statistics
314,00
Monthly Unique Visitors
(+24% year-on-year)

Source: Google Analytics
518,00
Monthly Page Impressions
(+20% year-on-year)

Source: Google Analytics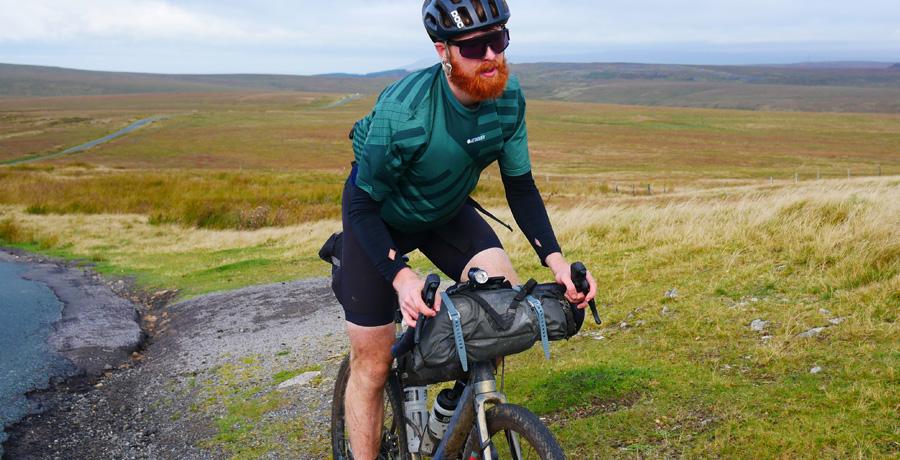 Perfectly positioned
off-road.cc is in an excellent position to continue to capitalise on all of this thanks to a focus on the realistically priced end of the market, though we don't leave out dream machines and cutting edge tech. Our mix of buying advice, from 'best of' roundups to in-depth buyer's guides, is designed to help any rider from novice to expert get the right kit. It's not just a focus on equipment as we also offer plenty of riding inspiration to get out on a new adventure, whether that be a multi-day bikepacking trip or discovering new trails.


 
Editorial A-Team
The off-road.cc editorial team is headed up by Aaron Borrill with Liam Mercer, Suvi Loponen, Jim Clarkson and Matt Page on staff, plus some of the most highly respected riders, writers and testers in the Industry with a proven track record working on a wide range of UK and International media.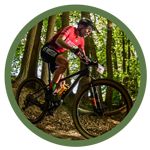 Aaron Borrill - Editor
Aaron is the editor of off.road.cc. Born and raised in South Africa, former tech editor of Cyclingnews and Bike Perfect, he's travelled the world writing about bikes and anything with wheels for the past 17 years. A competitive racer and Stravaholic, he's twice ridden the Cape Epic, he's also a national-level time triallist and eSports racer too.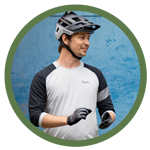 Liam Mercer - Deputy Tech Editor
Deputy Tech Editor here at off.road.cc Liam is just as at home photographing bikes as he is riding them. He's not shy of an enduro here or there and he's equally happy in the winter slop as he is ripping up the summer's dust.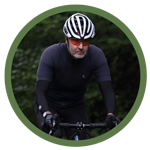 Patrick Joscelyne – Contributor
Pat has been messing around with bikes his whole life. After doing the standard stint in the local bike shop aged 16, he landed his first proper job with Kona back in the 90's for the first of many stints in the Industry. Gravel from the door, trail centre with the family or the French Alps please.
Suvi Loponen - Tech Writer
Suvi enjoys cycling in all of its forms, especially over long distances and multiple days. What started as a hobby has now grown to be her lifestyle and a job, in which she can also utilise her MSc degree in investigative journalism. Although, most of her current investigations only revolve around the mystery of mastering sourdough bread baking and finding decent (amounts of) coffee.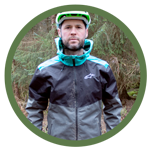 Jim Clarkson - Contributor
Lakes based Jim is mostly into mountain biking, with the odd foray into gravel, CX (and even road ssh). Fuelled by coffee and porridge his happy place is being out the door and in the hills be that locally or further afield it doesn't matter. Known to tie on the occasional race board.
Matt Page - Contributor
Matt is an endurance nut who loves big rides and big events. Former full time racer and 24hr event specialist now happily riding off-road on gravel bikes or XC mountain bikes exploring the mountains and hills of Mid Wales.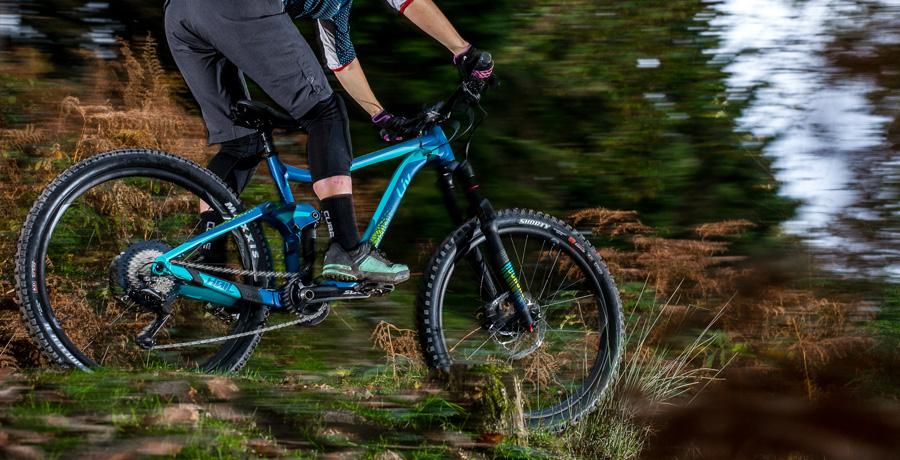 Who are the off.road.cc readers?
Our recent reader survey (August 2021), along with our ongoing Google Analytics data allows us to build up a strong picture of the typical off.road.cc reader, a valuable insight into their reading habits and how they engage with their passion of off-road riding.
We know that the average age of our reader is:
- 46 years old
- Owns 3.3 bikes
- Average househould income of £61,000
- Spends and an average of £2575 on a bike
- 58% of our readers ride a hardtail
- 52% of our readers ride a gravel or adventure bike
- 42% of our readers ride a full suspension bike
Our audience are active spenders looking for advice on bikes and kit. The most popular parts of the site are reviews and buyers guides providing them with key content and information to make that next purchase.
Commercial Opportunities
We offer a full range of advertising, sponsorship and content opportunities across our site and social media options.
Advertising Format
Rate
Banner ads on site 

We charge a flat rate for all formats and will optimise the campaign to ensure the best-performing formats are weighted wherever possible.

£12cpm
Retargeting Campaigns

We will work with you to create a list of your preferred article types and brands to target readers of such material on road.cc as they move around the web. Our clients have found this type of campaign to be particularly cost-effective with high CTRs.

£14cpm

Newsletter Solus Advert

In the main flow of the newsletter content, this goes out to subscribers every Friday.

£450
Data Capture Competition

A two week data capture competition, promoted as a prominent article on the website, through social media, and featured in the subscriber email newsletter.

£2100
Competition

A one week competition on site without data capture, promoted as a prominent article on the website, through social media, and featured in the subscriber email newsletter.

£1450

Dealclincher deal takeover

A standalone article on road.cc and deals.road.cc, one email newsletter inclusion and social media support on Facebook and Twitter.

£1250
Dealclincher deals

Inclusion in our best deals articles which run on road.cc and our Dealclincher site, including social media support.

£350
Sponsorship

We can tailor either a single feature or a series of articles to enhance your brand's image. Ask us about terms for specific features.

from £1500

Video

Ask us to quote for a standalone sponsored video. Options include drone usage, action shooting, Q&As, technical features/interviews, single bike or range promotions.

POA
Talk to us...
Want to tell off.road.cc's ever-growing audience about your brand, company, or service? Then contact us today to discuss the creative solution that's right for you.

Elaine Curtin
+44 (0)7976 731429
commercial@fat.digital